Photay - "Monday"
Official Music Video for Brooklyn-based electronic musician Photay.
A woman's dreary routine turns into a surreal mixture of movement-based public performance, inspired by a chance encounter on her commute.
RECOGNITION
Nowness Picks "A Selection of Films we Love from Around the Web"
Fader "A Joyful and Cinematic Video"
Fubiz "Woman's Routine Turned into a Surreal Public Performance"
CREDITS
Directed by Ivan Cash
Produced by Sprinkle Lab
Dancer/Choreographer Ashley Roby
Director of Photography: Keenan Newman
Producers: Rachel Barth & Ashley Roby
Production Manager: Nick Castillo
Editor: Blake Bogosian / Beast Editorial
 
(Scroll down for full list of credits)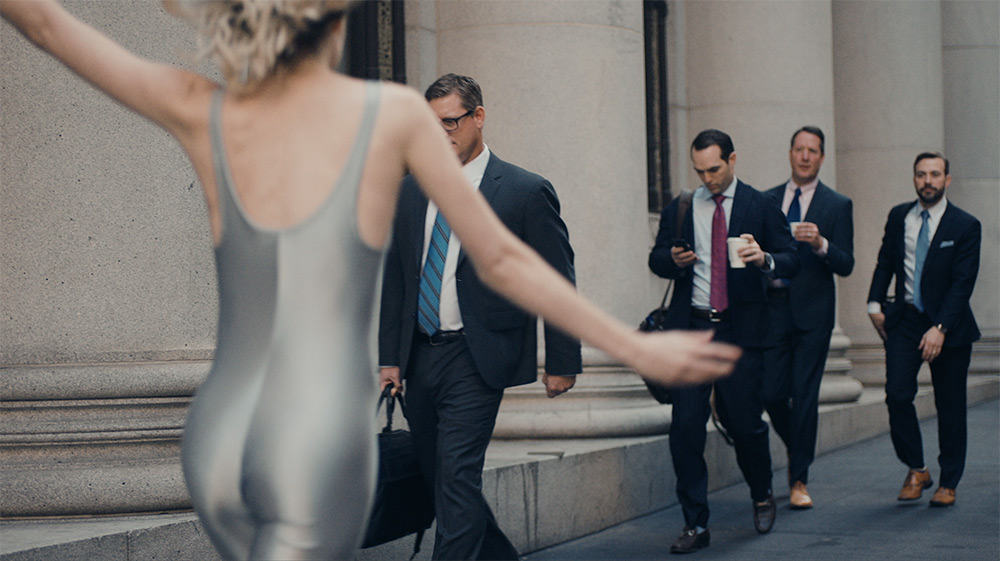 A look behind the scenes:
FULL CREDITs
Photay - "Monday" / Astro Nautico Label
soundcloud.com/astronautico/photay-monday-ft-photay
Directed by Ivan Cash
Produced by Sprinkle Lab
Featuring Dancer/Choreographer Ashley Roby
Director of Photography: Keenan Newman
Producers: Rachel Barth & Ashley Roby
Production Manager: Nick Castillo
Editor: Blake Bogosian / Beast Editorial
Assistant Camera: Jeremy Wong
DIT: Brandon Tauszik
Colorist: Ayumi Ashley / Mission Film & Design
Sound Design: Joel Raabe / Mission Film & Design
PA: Martin Risberg, Max Claus, Michael Reiner, Andrea Lacorazza
Security: Ryan McCarthy
Vehicle Driver: Hajaj Alshammari
Featuring TURF dancers: Johnny 'Johnny5' Lopez, Levi 'Idummy' Allen, Brandon 'SlowMotion'
Special Thanks:
Sprinkle Lab
Beast Editorial
Mission Film & Design
Allie Stark
Valerie Petrusson
Jon Ettinger
Jacob Jonas
Yoshi Hedges
Conor Powell
Dan Addelson
Evan Neff
Rinee Shah
Haley Klarfeld
TURF Inc (theturfinc.com/)